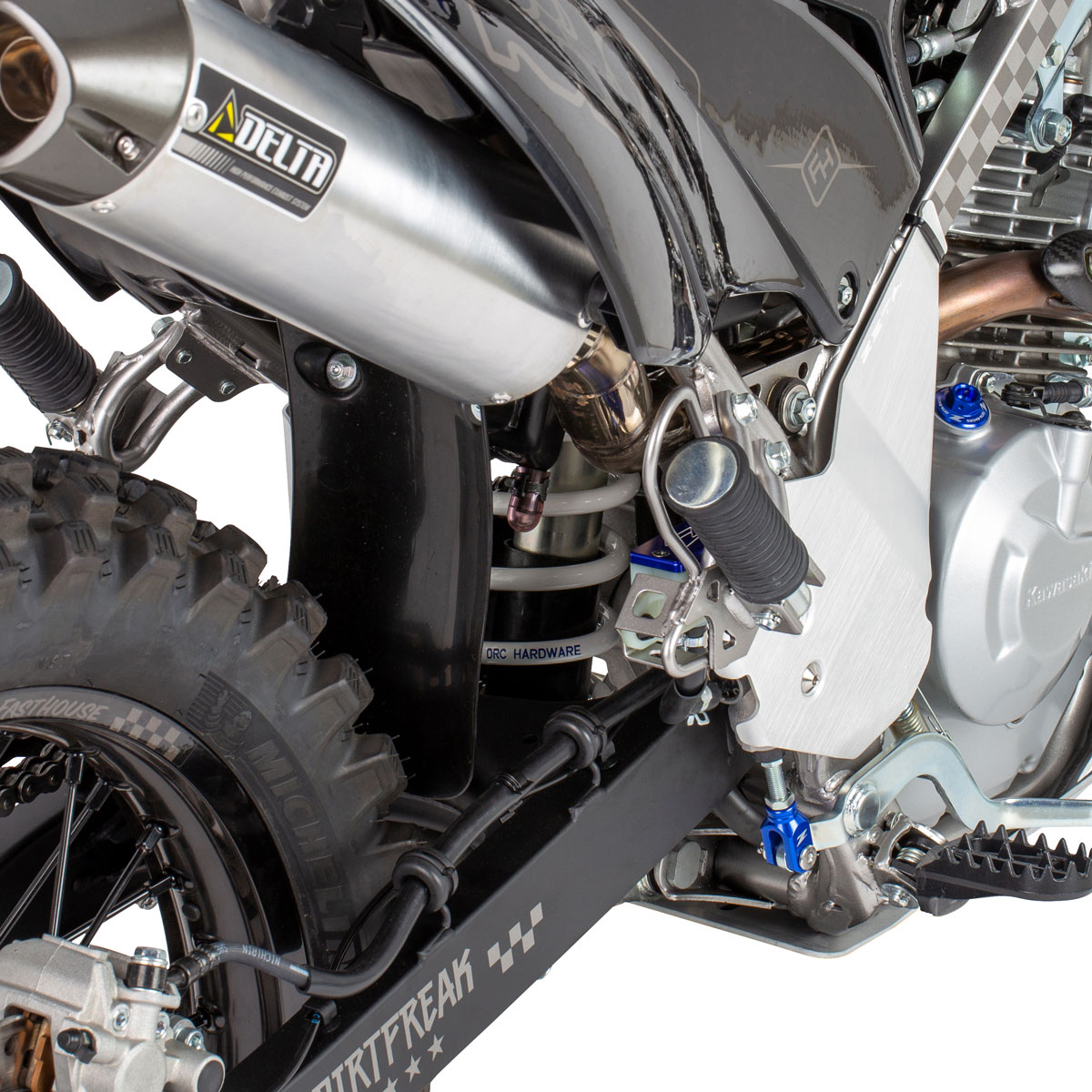 FRONT FORK / REAR SHOCK SPRING Dual Purpose
SPECIFICATIONS:
- Uniquely designed springs that provide the most suitable suspension effect when traveling off-road.
- With a weight of 65 kg as a guide, a spring rate of -15% to +30% is set depending on the model.
- Improves stability and reduces the feeling of bottoming out when driving on dirt, and realizes comfortable sports riding without stress in various fields.
Bike
Year
Front
Rear
Part #
Ratio
Part #
Color
Ratio
CRF110F
13-23
D35-01-043
About 40%UP
D35-02-043
White
About50%UP
CRF125F
14-18
D35-01-013
About13%UP
D35-02-023
White
About30%UP
19-23
D35-01-023
About30%UP
D35-02-033
White
About30%UP
CRF250L
12-20
D35-01-001
About25%UP
D35-02-001
White
About20%UP
21
D35-01-004
About25%UP
D35-02-005
White
About25%UP
CRF250L LD
17-20
D35-01-002
About35%UP
D35-02-003
White
About35%UP
CRF250L(S)
21
D35-01-003
About25%UP
D35-02-004
White
About25%UP
CRF250Rally
17-20
D35-01-001
About30%UP
D35-02-002
White
About30%UP
21
D35-01-004
About25%UP
D35-02-006
White
About25%UP
CRF250Rally LD
17-20
D35-01-002
About35%UP
D35-02-003
White
About35%UP
CRF250Rally(S)
21
D35-01-003
About25%UP
D35-02-004
White
About25%UP
TTR110
08-23
D35-01-323
About22%UP
D35-02-323
White
About25%UP
TTR125LWE
03-07
D35-01-313
About30%UP
D35-02-313
Black
About30%UP
08-22
D35-01-333
About30%UP
D35-02-313
Black
About30%UP
SEROW250
05-20
D35-01-343
About20%UP
-
-
-
WR250R(Lv.3)
07-17
D35-01-363
About15%DOWN
D35-02-363
Black
About10%DOWN
WR250R(Lv.5)
07-16
D35-01-365
About10%UP
D35-02-365
Blue
About6%UP
17
D35-01-365
About10%UP
-
-
-
TENERE700
20
D35-01-373
About10%UP
D35-02-373
White
About10%UP
KLX110L
10-20
D35-01-133
About35%UP
D35-02-133
White
About38%UP
KLX110RL
21-22
D35-01-133
About35%UP
D35-02-133
White
About38%UP
KLX125/150S
10-16
D35-01-123
About30%UP
-
-
-
KLX250
08-16
D35-01-153
About20%UP
D35-02-153
Black
About13%UP
KLX230
20-21
D35-01-163
About25%UP
D35-02-163
White
About25%UP
KLX230R
20-22
D35-01-163
About25%UP
D35-02-163
White
About25%UP