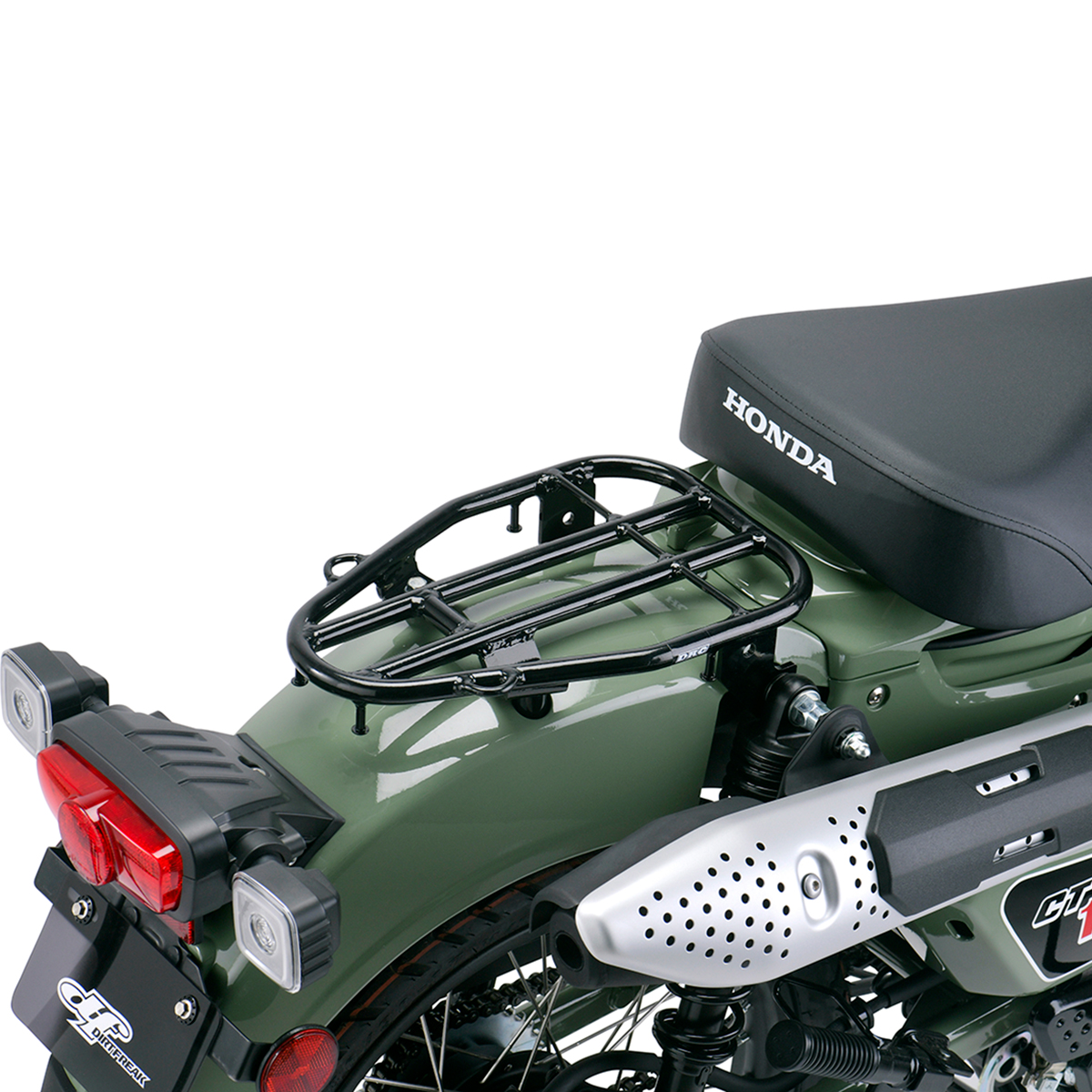 COMPACT CARRIER CT125 '20 /TRAIL125
SPECIFICATIONS:
Light and stylish look
- A compact carrier designed for the CT125 and Trail125.
- Unlike the large design stock carrier, this compact design provides a light and stylish look.
- In addition, weight of the rear area is reduced.
- Can be used with Honda stock pillion seat (77300-GT0-M00).
【Please note】The factory tool box cannot be installed.
| | | |
| --- | --- | --- |
| Part number | Bike | Year |
| D60-10-021 | CT125 | 20-22 |
| D60-10-021 | Trail125 | 21-22 |
Spec
Color
Black
Material
Steel
Size
228 x 346mm
Pipe Diameter
Diameter 16mm
Surface finish
Black powder coating
Description
Not only does it look stylish, but it also reduces weight in the rear area.
【Stock comparison】
Stock carrier: 4.36kg
DRC Compact Carrier: 1.88kg (with grab bar installed: 2.58kg)
Weight reduction of approx. 2.5kg.
A pillion pad can be installed. Long seat style creates a more stylish look.
Made of 16mm diameter, 2.5mm thick steel pipe with sufficient rigidity and strength.
A grab bar (part number: D60-10-022) is available as an option.
Useful when tandem riding or when loading luggage.
Detachable design even with the compact carrier installed.

Can be used with the side bag support for CT125 (Part No. D60-01-021).
Dimension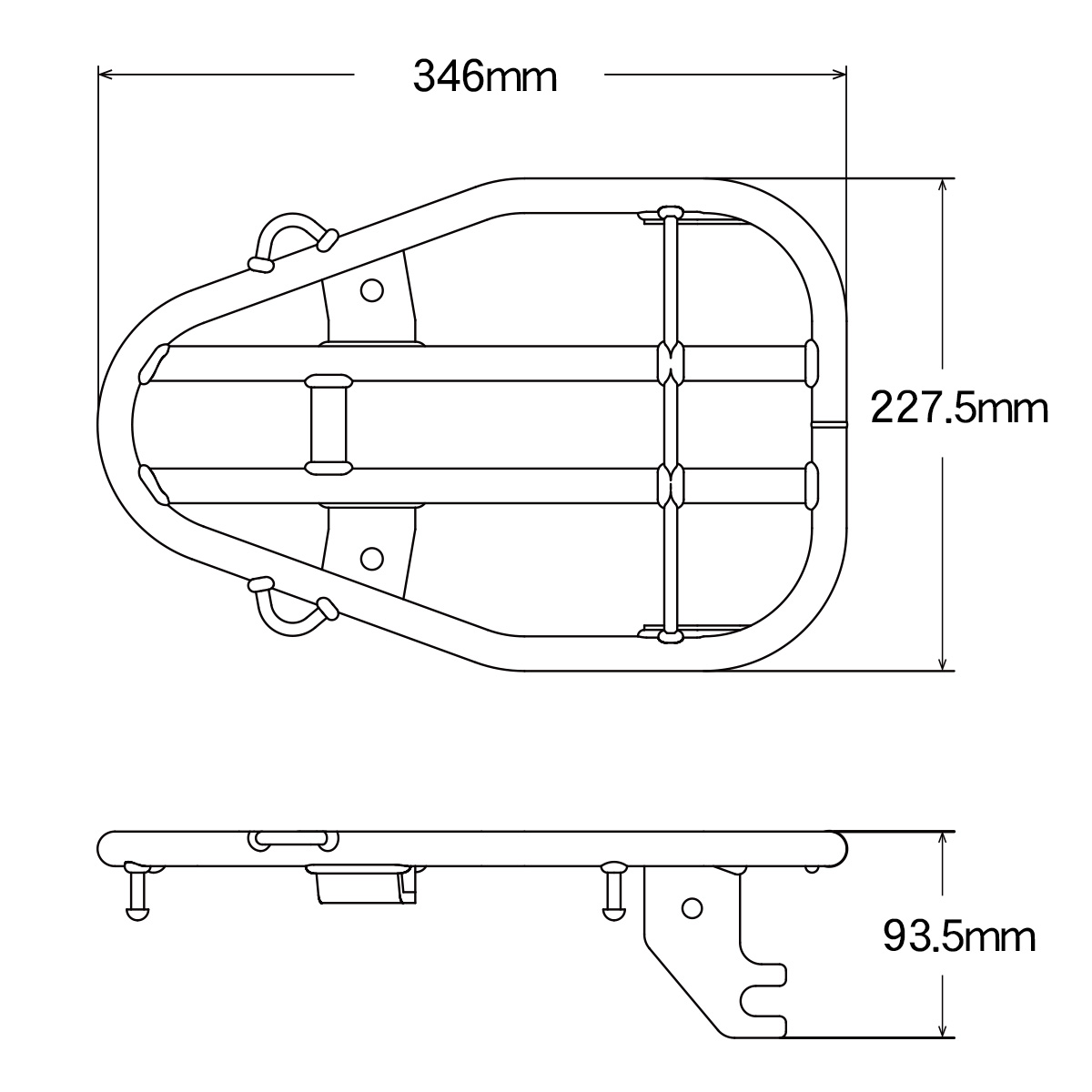 Option Grab Bar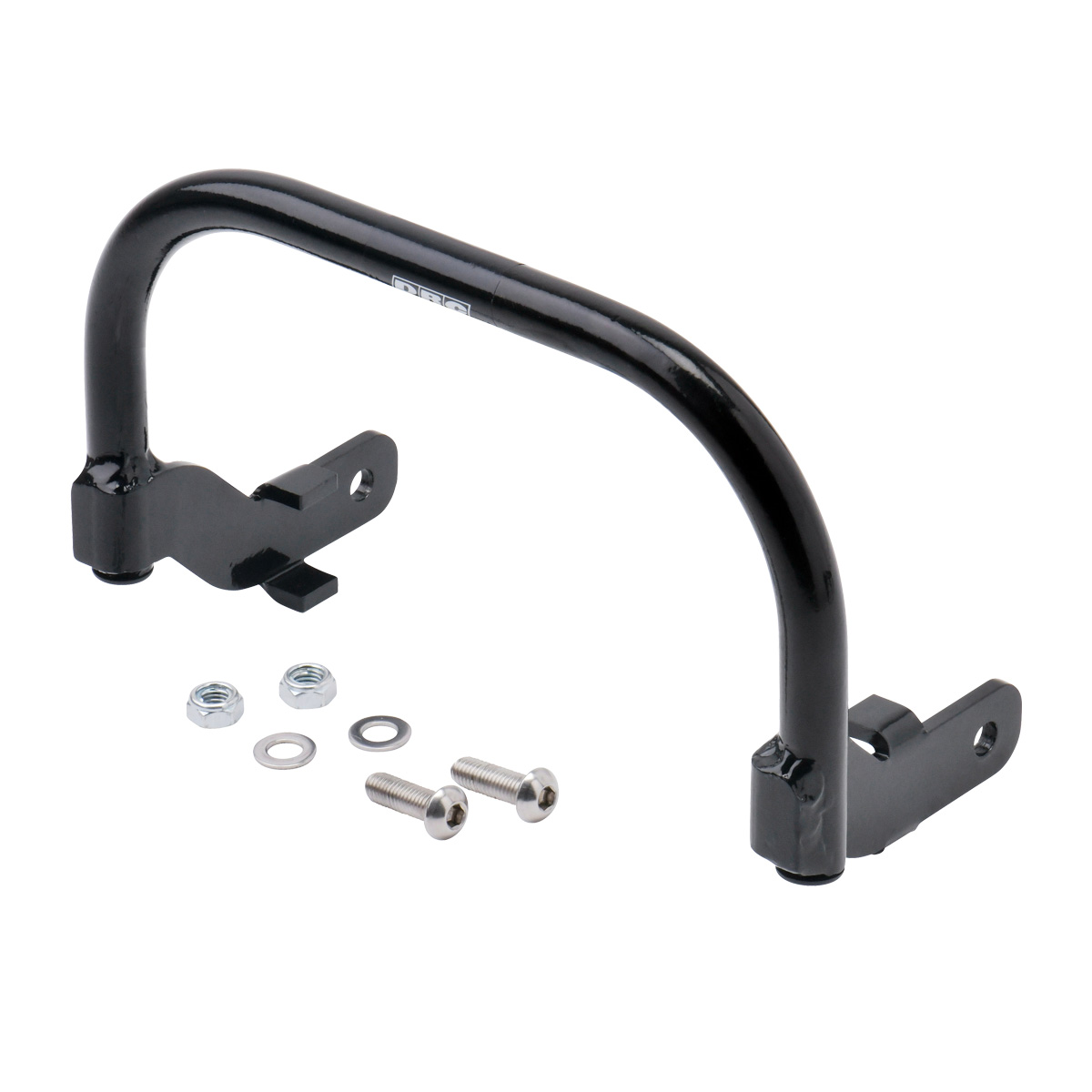 D60-10-022