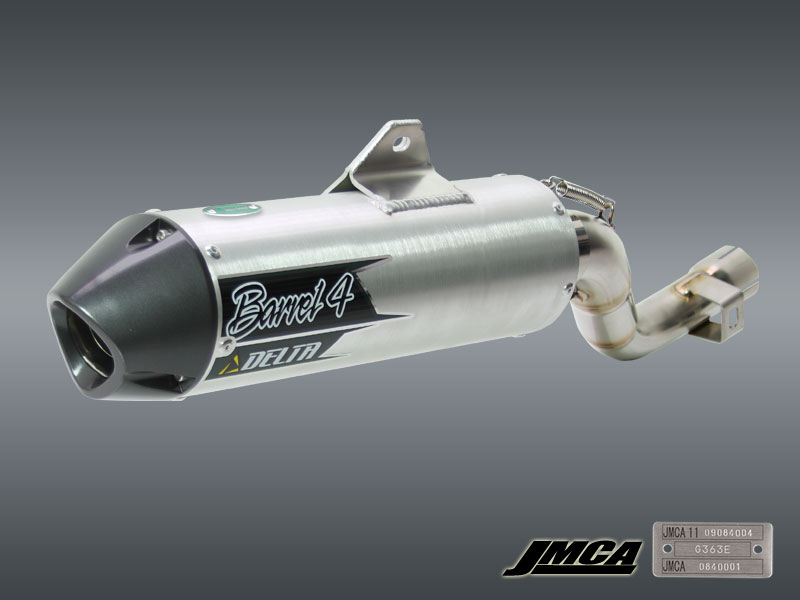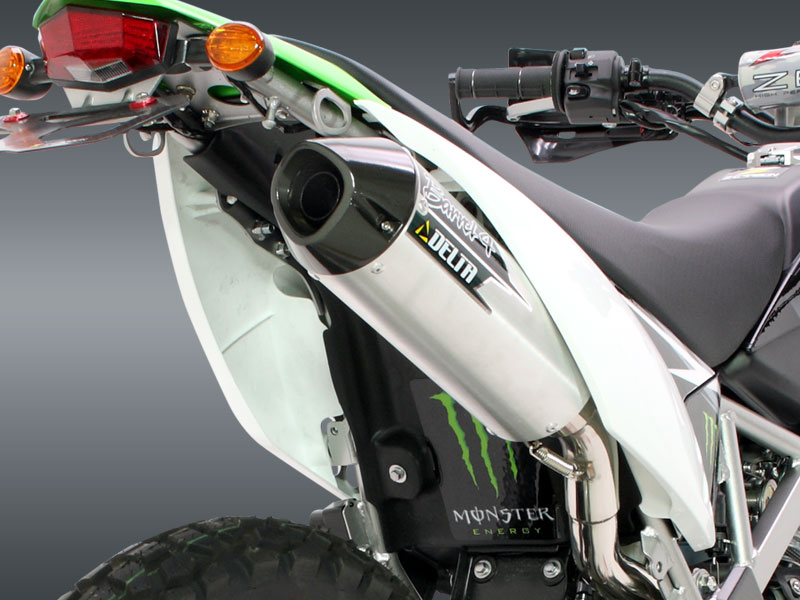 BARREL4S SILENCER
- JMCA (JAPAN MOTORCYCLE ACCESSORIES ASSOCIATION ) approved low noise and emmision gas silencer, and provides high power and torque.
- Best silencer for street or trail.
- Light weight construction, but quiet and provides more horsepower and torque.
Mid pipe is made of stainless steel.
Silencer body is light weight aluminum.
Exhaust center of gravity is positioned for motorcycle control performance.
Best silencer for street or trail.
Designed for street, enduro, super motard use.
Sound output : 92dbUse with stock or DELTA head pipeGasket not included.
Use stock gasket.
BIKE
Year
BARREL4-S(JMCA)
HONDA
XR50MOTARD #Full exhaust system.
05-07
DL30-5102
XR230
08-12
DL30-7106
MONKEY125
19
DL30-5105
CRF250L/M
12-16
DL30-7111
17-19
DL30-7112
CRF250RALLY
17-19
DL30-7112
YAMAHA
TRICKER
04-07
DL30-7202
08-17
DL30-7206
SEROW250
05-07
DL30-7202
08-17
DL30-7207
18-20
DL30-7208
XT250X
06-07
DL30-7202
08-17
DL30-7207
WR250R/X #For Japan use only. It is not compatible with international O2 sensor.
07-17
DL30-7204
KAWASAKI
KLX125
10-16
DL30-7411
D-TRACKER125
10-16
DL30-7412
KLX230
20
DL30-7401
KLX250/D-TRACKER
01-07
DL30-7402
KLX250
08-16
DL30-7405
D-TRACKER X
08-16
DL30-7406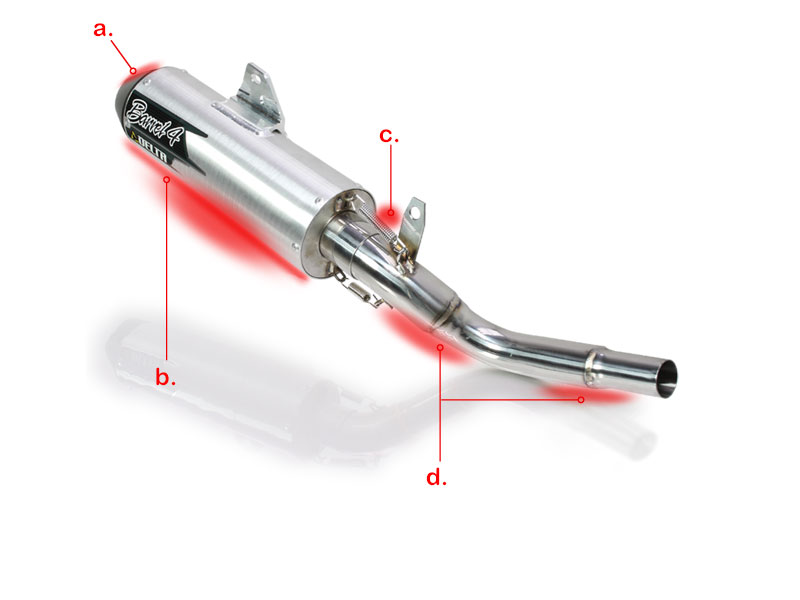 FIM approved aluminum die-cast end cap.
Hairline finish aluminum light weight silencer body. Uses the best inside restrictor specific for each model.
This provides a smooth exhaust gas circulation and increases horse power.
Silencer body and mid pipe are clamped in place by springs.
Multi-stage expanding mid pipe design provides more torque at the middle and bottom ranges.