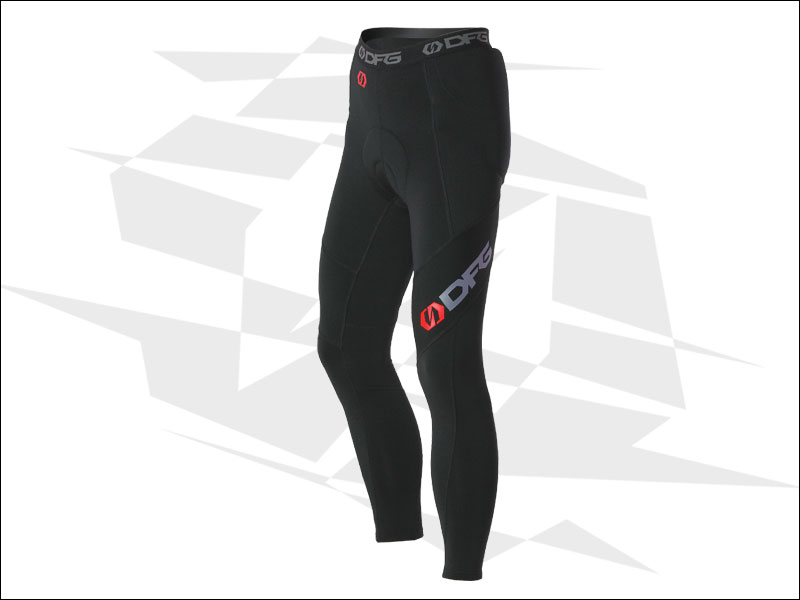 Neo Fit Pants
- Long length Inner pants specially developed for MX, off road riding sport.
Tight fit design with stretch material for support your body action during your ride.
Prevents scratches to your skin from knee shin guards or knee braces.
Removable foam pad protector on waist area, crotch area padded cool max material for comfort.
NEO FIT PANTS Thermal
SPECIFICATIONS:
- Constructed of thermal, quick drying material for use winter riding.
- Material keeps dry to prevent cooling by body perspiration.
- Thick wind tight material and raised fabric back side keep your body warm in the winter ride.
Part number
Size
Color
material
DG1201∼1113
S
Black
Polyester
DG1201∼1114
M
DG1201∼1115
L
DG1201∼1116
XL

INVISTA's THERMOLITE® fabric and insulation provides warmth and comfort without weight, even when wet. Because it is comfortable and lightweight, THERMOLITE® fabric and insulation allows freedom of movement—making it the perfect layer. Its hollow-core fibers trap in air for greater insulation for light, yet heavy-duty performance.
Did you know that THERMOLITE® fabric and insulation dries 20 percent faster than other insulating fabrics and 50 percent faster than cotton? In a coat made with THERMOLITE® fabric and insulation, you will stay warm and dry. Its larger surface area allows for fast evaporation by sending moisture away from the skin to the surface of the fabric, where it quickly evaporates.
Size Chart
Waist(inch)
S
∼30
M
30∼32
L
32∼
XL
34∼