TRANSPORT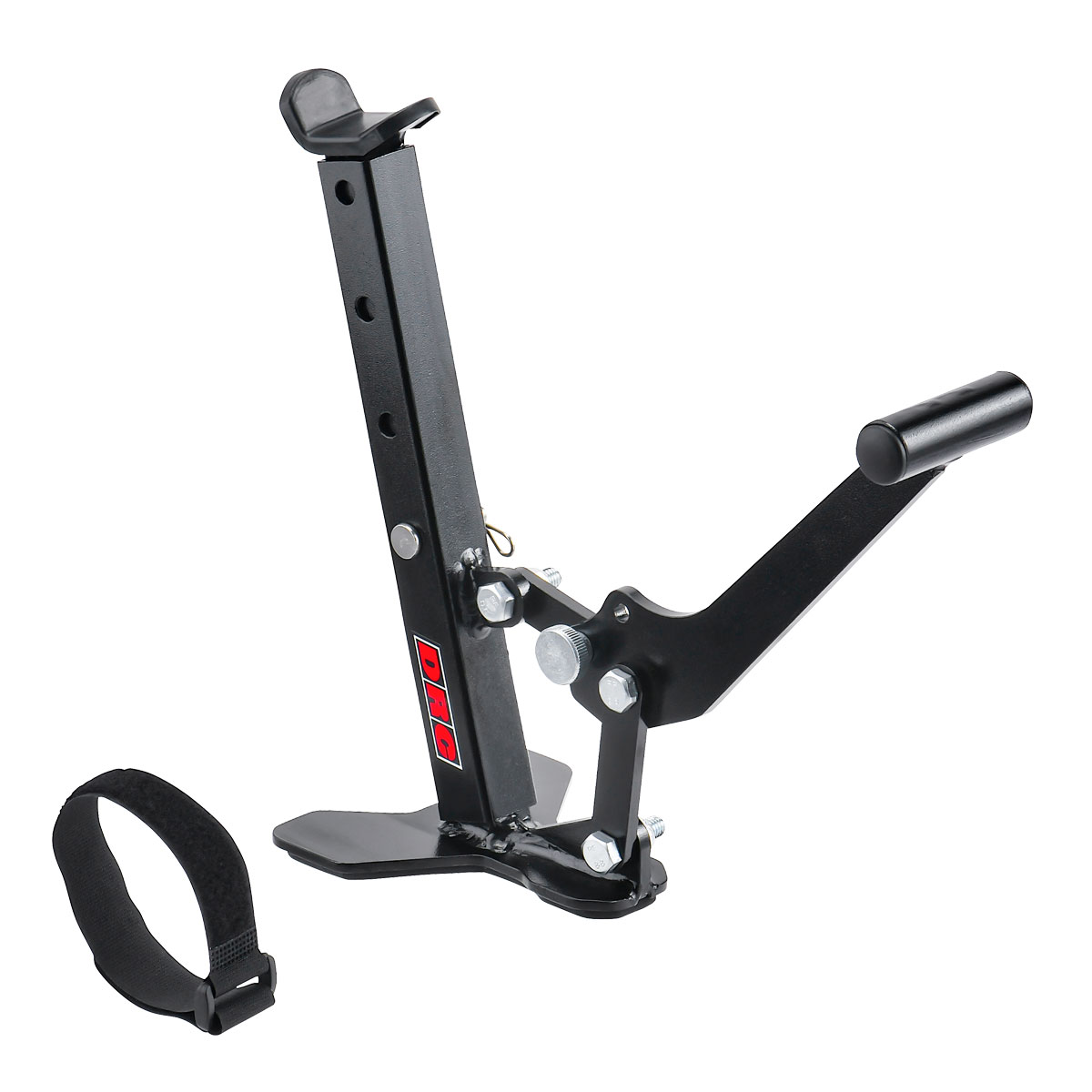 Swingarm Lift Stand Type F
Part # : D36-35-035
SPECIFICATIONS:
Just step on it! Easy and simple lifting
A simple foot-operated lift stand for simple maintenance around the rear wheel. Used with the side stand to lift the rear wheel. Compatible with bikes 12" and larger. Best for simple maintenance such as cleaning the rear wheel and lubricating the chain. Since the stand is self-standing, it can be easily lifted by simply stepping on the pedal while holding the bike body by hand. The fixed lifting angle makes installation easy. Includes a band to secure the brake lever.
- Color : Black
-
- Weight : 1250g
- Size : Depth 115 x Width 275 x Height 260 (mm)
- Folded Size : Depth 115 x Width 170 x Height 260 (mm)
- Bike Weight : Up to 300 kg
- Surface Treatment : Black electrodeposition coating
- Material : Steel
Height can be adjusted in 7 levels of 20mm each, from 245mm to 365mm. Compatible with a wide range of bikes.

Long pedals make it easy to lift even with light force.

Foldable by replacing the fixing screw. Convenient for storage when not in use.

【Please note】




Can not be used for maintenance such as wheel removal. When used on a painted floor, etc., the side stand is slippery. Be sure to put the sidestand on and turn the handlebars to the left. Use the brake with the attached band.